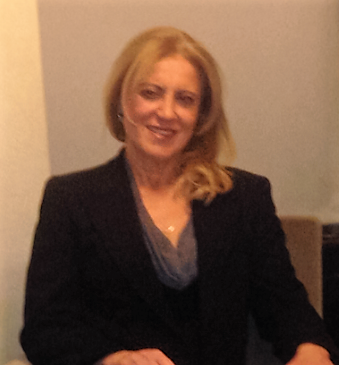 European Skin Care

European Facial



 :

Suitable for all skin types, this treatment consists of skin analysis, cleansing, a relaxing massage of the face, neck and shoulders, steam, and manual cleansing of the pores. A healing light is applied to the skin and followed by a soothing medicated mask.

Deep Cleansing Facial Treatment



 :

This is a multi-layer skin rejuvenation treatment that penetrates the skin to detox, hydrate, and promote collagen production resulting in fresh, bright and radiant skin.

Acne Facial Treatment w/ Led Light Thearpy:

This a customized treatment for acne prone skin followed by a customized peel and gentle extractions.

A blue LED is used to kill bacteria, tighten pores, and heal the skin. A clay mask is then used to calm the skin and deposit nutrients back to the skin.

Aromatherapy Face Treatment:

The ultimate rejuvenating face treatment incorporates sculpting and deep tissue manipulation, and addresses deep-rooted tension in the neck and shoulders, de-congesting of the sinuses and the sinuses and the release of accumulated toxins.

Osmosis Organic Med-Facial



 :

This treatment addresses all skin conditions including aging, rosacea, hyperpigmentation and acne. The result is healthier skin free of sebum buildup.




Oxygen Signature Facial Treatment

:

An effective revitalizer for all skin types, this treatment consists of gentle exfoliation, massage, steam, manual pore cleansing followed by an oxygen mask that delivers a high volume of oxygen infused nourishment deep into the skin through the pores. The result is radiant skin that is supple yet firm.

Men's Revitalizing Facial



 :

Exclusively designed for Male's skin, this treatment is suitable for all skin types, including those suffering from shaving irritation and overexposure to sun. It consists of deep pore cleansing, exfoliation, and massage followed by a purifying/ hydrating mask. Great for dehydrated skin, fine lines and age prevention.
Age Management
Microcurrent Led Treatment :

This treatment uses the technology of micro currents to youthfully sculpt the face.

After Surgery Healing Treatment :

Non-Surgical Facelift with Multipolar RF :

Ultrasonic Lypossage Lifting Treatment :

Rejuvenating Vitamin C Treatment :

Collagen Booster Treatment :



Micro Dermabraision
Daily sun exposure and the aging process take their toll on the skin, creating lines, wrinkles, and changes in texture and color. Microdermabrasion painlessly removes the topmost layer of skin leaving it more supple and vibrant. Microdermobrasion will increase your skin cell's ability to renew more rapidly and will stimulate collagen production for firmer skin




Full Face :

Full Face neck decollete:



Dermaplaning

Dermaplaning is a sate, comfortable, and soothing procedure suitable for most skin types. A sterile scalpel is used to gently exfoliate the outer layers of dead skin, resulting in a smoother skin tone without any redness or irritation. There is no downtime and the treatment is complete in less than 30 minutes.

Micro Needling

Micro needling is and effective treatment for an even skin tone, scar treatment, or an overall brighter complexion. This treatment is a collagen induction therapy and has a positive effect on the appearance of hyper-pigmentation,and acne scars. It is followed with the application of the Environ Colostrum for optimal results.




Peels

Peels can improve the skin's appearance. A solution is applied to the skin, which makes it "blister" and eventually peels off. The new skin is smoother, brighter and less wrinkled than the old skin







| | |
| --- | --- |
| Benefit Peel : | Derma Swiss Glycolic Acid Peel: |
| Deep Laser Peel : | Blueberry Detox Firming Peel : |
| TCA : | Hand Spot Treatment : |